Fashion Designer Karl Lagerfeld has died at the age of 85. Famous for his groundbreaking designs at Chanel and Fendi, died after a short illness today.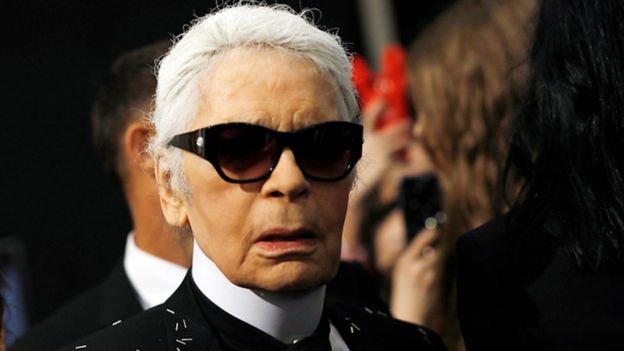 Picture source: Getty Images
Karl Lagerfeld was born Karl Otto Lagerfeldt in 1933 in Germany. He removed the 't' from his surname as he believed it sounded more commercial. He moved to Paris when he was a teenager, then became a design assistant for the legendary designer Pierre Balmain. Lagerfeld then went on to work at Fendi and Chloe. He is most famous for being the Creative Director at Chanel in 1983, ten years after Chanel's founder Coco Chanel died. Karl Lagerfeld is celebrated and will be revered forever for bringing back Chanel into the forefront of luxury fashion in the 80s. The iconic designer dressed celebrated figures like Princess Diana, Nicole Kidman, Cate Blanchett, Madonna, Keira Knightley, Jennifer Lopez and Kylie Minogue. He is most famous for updating and modernising the classic Chanel tweed suit. The fashion genius was uncompromising in his work which earned him the nickname 'Kaiser Karl'. Lagerfeld took Coco Chanel's fashion house and reinvented into his very own. In his book, The world according to Karl, he said "I do what she never did. I had to find my mark. I had to go from what Chanel was to what it should be, could be, what it had been to something else". Karl Lagerfeld had his own era at Chanel and can be debated to be (in my opinion) as iconic as Coco Chanel herself.
Lagerfeld was also an accomplished photographer who had Andy Warhol and Helmut Lang as friends and was also early on the designer x high street collaborations with H&M. He also shot many of Chanel's advertising campaigns himself and was a book publisher.
One of my favourite quotes from Karl Lagerfeld was, "I am very much down to earth. Just not on this earth". This quote alone gives you a deep insight into his character and his views. He was a larger than life character, one with very strong views, at times extremely controversial. My favourite moment from Karl Lagerfeld at Chanel, or moments shall I say were watching his collections at fashion week knowing that the set production designs were going to be better than the last. Who remembers when Karl Lagerfeld took us to Chanel's supermarket during Paris Autumn/Winter 2014/15 fashion week? His set designs were literally works of art.
At the end of his career, Karl Lagerfeld was head of Chanel, Fendi & his own label. Though controversial for his remarks against celebrities such as Adele, his genius is unmatched. He will be remembered for his creative inventiveness but also his problematic remarks. Rest in Peace Lagerfeld. The end of the Lagerfeld Chanel era.